Time To Get Your Ride On (or at least watch people doing so)
Today marks the beginning of this year's Ford Tour de Georgia.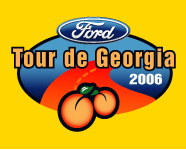 Over the next six days some of the world's best cyclists will be riding around our state (and a wee bit in TN). If you want a true appreciation of the skill level of the cyclists, go watch a stage or two and then attempt the same stage later this summer.